Withstands prolonged exposure to moisture
Use for a wide variety of roofing systems
DEXcell™ Cement Roof Board is a lightweight, moisture and mold-resistant panel that provides an exceptionally hard, durable surface that withstands prolonged exposure to moisture. Its composition of Portland cement and lightweight aggregate with heavy-duty fiberglass-mesh facers makes it an excellent fire and thermal barrier and provides an ideal substrate board, thermal barrier, and coverboard for commercial roofing applications.
Use it for a wide variety of roofing systems, including fully adhered, mechanically attached, and ballasted roofs using single-ply membranes, modified bitumen, fluid-applied, built-up roofing, spray foam, and metal.
Applications
Use it as a coverboard in roofing assemblies. DEXcell Cement Roof Board protects and supports the roof membrane; provides moisture and mold resistance, and reduces the potential for penetration damage to the membrane.
Ideal for green roofs and photovoltaic systems.
Advantages
Excellent bond/pull-through/uplift values.
Impact-resistant, extremely durable, and dimensionally stable.
High compressive strength.
Lightweight, cementitious core.
Superior moisture resistance.
Exceptional freeze/thaw resistance.
Scores and snaps easily.
Meets ASTM C1325.
Meets UL Class 1 and UL Class A fire ratings for roofing systems up to unlimited slope per UL 790 and ULC CAN-S107.
Resists the growth of mold per ASTM D3273 with a score of 10, the best possible score.
DEXcell® Cement Roof Board has achieved UL GREENGUARD Gold Certification.
Specifications
Products that suit any project criteria
*Special Order Only
Thickness(es):
7/16", 5/8"
Related Resources
Product details and technical documentation
Tips & Tools
Detailed information to support your next project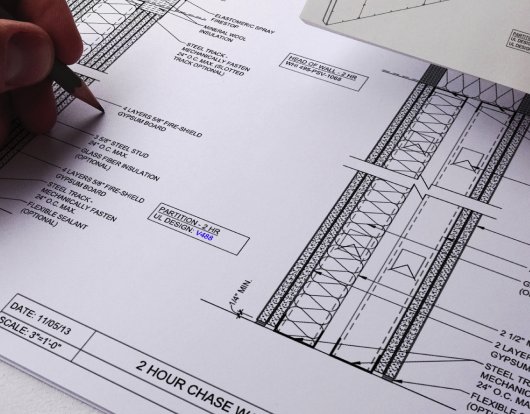 International Distributors
For International Distributors of Unifix products, click below
Explore Now
Expert Connection
Discuss your project with Unifix experts who can help guide your product selection.
Get In Touch
Need Technical Information?
Call 1-800-NATIONAL®
Unifix is the exclusive service provider for products manufactured by PermaBASE Building Products, LLC.